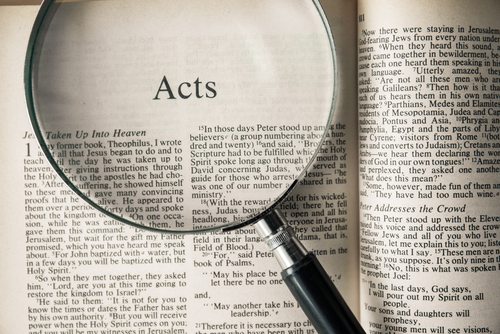 The Japan New Life Crusade
March 24th, 1963 @ 10:50 AM
Acts 16
Then came he to Derbe and Lystra: and, behold, a certain disciple was there, named Timotheus, the son of a certain woman, which was a Jewess, and believed; but his father was a Greek: Which was well reported of by the brethren that were at Lystra and Iconium. Him would Paul have to go forth with him; and took and circumcised him because of the Jews which were in those quarters: for they knew all that his father was a Greek. And as they went through the cities, they delivered them the decrees for to keep, that were ordained of the apostles and elders which were at Jerusalem. And so were the churches established in the faith, and increased in number daily. Now when they had gone throughout Phrygia and the region of Galatia, and were forbidden of the Holy Ghost to preach the word in Asia, After they were come to Mysia, they assayed to go into Bithynia: but the Spirit suffered them not. And they passing by Mysia came down to Troas. And a vision appeared to Paul in the night; There stood a man of Macedonia, and prayed him, saying, Come over into Macedonia, and help us. And after he had seen the vision, immediately we endeavoured to go into Macedonia, assuredly gathering that the Lord had called us for to preach the gospel unto them. Therefore loosing from Troas, we came with a straight course to Samothracia, and the next day to Neapolis; And from thence to Philippi, which is the chief city of that part of Macedonia, and a colony: and we were in that city abiding certain days. And on the sabbath we went out of the city by a river side, where prayer was wont to be made; and we sat down, and spake unto the women which resorted thither. And a certain woman named Lydia, a seller of purple, of the city of Thyatira, which worshiped God, heard us: whose heart the Lord opened, that she attended unto the things which were spoken of Paul. And when she was baptized, and her household, she besought us, saying, If ye have judged me to be faithful to the Lord, come into my house, and abide there. And she constrained us. And it came to pass, as we went to prayer, a certain damsel possessed with a spirit of divination met us, which brought her masters much gain by soothsaying: The same followed Paul and us, and cried, saying, These men are the servants of the most high God, which shew unto us the way of salvation. And this did she many days. But Paul, being grieved, turned and said to the spirit, I command thee in the name of Jesus Christ to come out of her. And he came out the same hour. And when her masters saw that the hope of their gains was gone, they caught Paul and Silas, and drew them into the marketplace unto the rulers, And brought them to the magistrates, saying, These men, being Jews, do exceedingly trouble our city, And teach customs, which are not lawful for us to receive, neither to observe, being Romans. And the multitude rose up together against them: and the magistrates rent off their clothes, and commanded to beat them. And when they had laid many stripes upon them, they cast them into prison, charging the jailor to keep them safely: Who, having received such a charge, thrust them into the inner prison, and made their feet fast in the stocks. And at midnight Paul and Silas prayed, and sang praises unto God: and the prisoners heard them. And suddenly there was a great earthquake, so that the foundations of the prison were shaken: and immediately all the doors were opened, and every one's bands were loosed. And the keeper of the prison awaking out of his sleep, and seeing the prison doors open, he drew out his sword, and would have killed himself, supposing that the prisoners had been fled. But Paul cried with a loud voice, saying, Do thyself no harm: for we are all here. Then he called for a light, and sprang in, and came trembling, and fell down before Paul and Silas, And brought them out, and said, Sirs, what must I do to be saved? And they said, Believe on the Lord Jesus Christ, and thou shalt be saved, and thy house. And they spake unto him the word of the Lord, and to all that were in his house. And he took them the same hour of the night, and washed their stripes; and was baptized, he and all his, straightway. And when he had brought them into his house, he set meat before them, and rejoiced, believing in God with all his house. And when it was day, the magistrates sent the serjeants, saying, Let those men go. And the keeper of the prison told this saying to Paul, The magistrates have sent to let you go: now therefore depart, and go in peace. But Paul said unto them, They have beaten us openly uncondemned, being Romans, and have cast us into prison; and now do they thrust us out privily? nay verily; but let them come themselves and fetch us out. And the serjeants told these words unto the magistrates: and they feared, when they heard that they were Romans. And they came and besought them, and brought them out, and desired them to depart out of the city. And they went out of the prison, and entered into the house of Lydia: and when they had seen the brethren, they comforted them, and departed.
Play Audio
THE JAPAN NEW LIFE CRUSADE
Dr. W. A. Criswell
Acts 16
3-24-63     10:50 a.m.
On the radio you are sharing the services of the First Baptist Church in Dallas, and this is the pastor bringing an eleven o'clock message that is more an address than a sermon.  It turns itself toward a tremendous endeavor on the part of our Baptist people and our Baptist General Convention in the state of Texas.  We are thinking of revival.  This is the time of the year when our people prepare themselves for great moving and stirring and outpouring of the Holy Spirit of God.  Twice a year I go to hold revival meetings in other places, in the fall time and in the springtime.  Usually I go after Easter; this year I have just concluded the spring revival that I hold outside of our city.  It was a partnership in prayer and appeal in the largest church in Arkansas, the Emmanuel Church of Little Rock.
Several of our staff members have said to me, "When you come back from a revival, why don't you tell us about it?"  I wish I could.  I cannot for lack of time.  There is so much to be said about so much until every moment is precious, and every syllable, may not be, but ought to be carefully prepared and regarded.  The meeting was one of the best that I have ever shared in.  It had such depth of feeling and meaning, and God so wondrously blessed the appeal.
Last Friday night one of the dear, blessed, old sainted women in the church, she's the widow of Dr. Otto Whittington – when I was a young preacher I used to hear him.  He was a great man of God and a wonderful preacher.  He built that church in Little Rock.  He's been in heaven now for about ten or twelve years; but his widow still lives in her age – she was present at that last service Friday night, and when I gave appeal she said to the woman on whose arm she leaned, "Would you help me down to the front?"  When finally she was able to make it down to the front, in tears she said to the pastor, "Just one more time, just one more time I want to come and give my life again to our blessed Lord."  One of the women in one of those services came up to me after the meeting was over, and she said, "You see that great big strapping fellow there?"  He was standing right in front of me; I was up on the pulpit.  She said, "See him, look at him."  She says, "That's my husband."  She says, "I've been praying for him over forty years, over forty years!  And he's been saved tonight."  That's revival.  That's God.  And we shall see with our eyes these same outpourings and movings of the Holy Spirit from heaven.
Now, I had you read the passage in the sixteenth chapter of the Book of Acts of the man in Macedonia.  This is the story of the bringing of the Christian message to Europe.  In a vision Paul saw of a man dressed like a Macedonian, asking that the preachers of Christ, Luke, a beloved physician, a layman, Timothy, a young student, Paul and Silas, that they come over to Macedonia [Acts 16:9].  And assuredly gathering that the Lord had spoken unto them, they immediately went and planted the gospel of the Son of God on the soil of Europe [Acts 16:11-13], from which continent it was brought by missionaries and preachers to our beloved continent of America.
And now, twenty-one of our beloved fellow members in this church, with hundreds of others in Texas and beyond our borders, are now turning their faces toward a tremendous evangelistic appeal through all of those islands that separate us from Communist China.  The meetings were first planned for Nippon; then as the Spirit of God directed, they've been planned for Okinawa; and then as God continued to bless, in Taiwan, in Formosa; then as God continued to bless, in the Philippines; and then as the Lord continued to bless, in Hong Kong.  Brother Melvin Carter will be over there, preaching the gospel.  Brother Lee Roy Till will be there, directing song services and evangelistic appeals.  And nineteen other of our brethren and our sisters will be there, seeking to bring the gospel of Christ to the millions and the millions of that great island archipelago that dots the western Pacific.
I could not think of a mightier thing that God could place in our hands to do than to seek to build up the testimony of Christ in those great island empires that face the red scourge of Communist China.  If we can win those people to Jesus, we have no fear of the power of the inroads of the hammer and the sickle in Japan, or in the Philippines, or if God will give America continued strength, in the guarding of Formosa.  May the Lord grant power and success, unction, and heavenly reward, as throughout that vast length and breadth of the western Pacific, in those islands they hold up the banner of the cross.  If Japan were to fall to communism, one of the keystones of the fabric and framework of our free world would have been destroyed.  As long as Japan can remain free, and O God, if Japan could be Christian, it would be beyond anything word could describe; strength, honor, glory, blessing, to the cause that we in America hold dear, both as a Christian and as a free nation.
In my preaching through the Revelation, when we came, you remember, to the churches, seven in number, each one depicting an era in the life of the history of mankind [Revelation 2:1-3:22], and the sixth church, the Philadelphian church, was the church of the open door [Revelation 3:7-13].  It is a prophetic delineation that came to pass before our very eyes, when the whole world was a wide open door to the preaching of the gospel.  The missionary could go anywhere.  Vast throngs would attend upon the preaching of any white man in Africa, in Asia, in the isles of the sea; the Philadelphian age of the church.  It is followed by the Laodicean age, the seventh church [Revelation 3:14-22], the last era before the Lord intervenes in human history [Revelation 5:5-7].
And one of the reasons, you remember I said, that I thought that we were coming into the last stages of human history was because we were seeing the close of the Philadelphian age.  Here and there and yonder, the doors are closed and sealed and guarded against the preaching of the gospel of Christ.  It is so in Eastern Europe.  It is so in the vast millions of Communist China.  It is so as communism continues to pour down into Southeast Asia.  And, of course, the sealing of that door is true in Soviet Russia.
The minister with whom I shared this last revival is named Dr. Vought.  He was in the party with Richard Nixon, when the vice president of the United States made a journey to Moscow to open up the American exhibition in their World Trade Fair.  I sat for a long time in his study as he showed me pictures of that trek through Russia.  Leningrad is a city of three and a half million people.  There is one little evangelical church allowed, a little Baptist congregation in the heart of Leningrad, one in three and a half million people.  And in Moscow, a city of over five million people, there is one evangelical church, the First Baptist Church of Moscow, one for over five million people.  They had smuggled in forty-five Bibles in the Nixon party, distributing them around in the group.  They had smuggled in forty-five Bibles in the Russian language.  And Dr. Vought and some of those godly men made their way to the Baptist church in Moscow and placed the forty-five on the table before the pulpit.
And when the ministers and the pastors of the church looked at them, they asked, "Where and how?"  The preachers from America replied, "Don't ask.  We've just brought them, and here they are."  And the pastor said that when the congregation learned of those Bibles, that they came, they knelt, they put their arms around them, they burst into tears of unspeakable gratitude to God.  No Bible allowed in Russia, none printed in Russia.
So the minister said, Dr. Vought asked the pastor of the church there, "What you going to do with them?  They're just forty-five."  And now I have a corroboration of the leadership of the Holy Spirit of God in what we are attempting and by His grace shall do in our church:  the pastor of the congregation said, "We will carefully place these Bibles in the hands of godly teachers, who from house to house to house will teach in the home and in the family the Word of God!"
No Sunday school is allowed.  No child can attend.  No open service is announced.  No invitation is extended.  What is done must be done surreptitiously, and clandestinely, and furtively, and secretly.  So those precious, precious Books of the Word of Life are to be placed in the hands of these who are able to teach.
And the preacher said to me, "Once in a while I'd see a man walking through the congregation, or walking by with a ledger under his arm, a financial ledger, a book, a ledger under his arm."  And he said, "Noticing I said to one of the men, 'Well, isn't that the strangest thing?  What are they doing with all those ledgers?'"  So they had a man come over who had one, and they opened it.  And in beautiful, beautiful handwriting, there was copied in the ledger the words of the Gospel of Matthew.  And these men of God take their ledgers and from house to house to house they teach the families, the people, the Word of Life!
That's exactly what they did in the days when the early church was crushed under the iron heel of the Roman Empire.  Those messages and these words and the story of Christ was faithfully taught from house to house to house [Acts 20:18-21, 31]; and it lived, and it grew, and God blessed it, and God shall bless it even under the terrible tyranny of the bloody hand of the Soviet Union.
But doors are still open.  They are still open, for a man can stand up and preach in liberty without molestation.  We have some of the incomparable opportunities of the two thousand years of Christian history right now.  One of them is in Nigeria.  One of them is in Brazil.  O God! as that vast nation to the south – have over two hundred million people in a few years – as that nation to the south waivers between the freedom that the glory of God bestowed upon us, and the dark tyranny of communism, as it waivers, oh what a time, what an hour to preach the gospel of the Son of God in Brazil!  We have an open door in the Philippines.  We have an open door in Japan.  And toward that glorious opportunity, our brethren and our sisters are now preparing to share in a tremendous evangelistic endeavor.
One of the lay preachers in Fukuoka – we have a great school there, a Baptist school for children, grammar and high school, and our seminary in Japan is located in Fukuoka – one of the lay preachers came to me and asked me, when I got through preaching three or four times Sunday morning, and before I went back to preach three or four times Sunday evening, would I go with him out to a vast government sanitarium and preach the gospel to those people there.  I said, "If God will give me strength, I will."
So when I finished the round of services on a Lord's Day morning, I went with this lay preacher, a Japanese man who could speak English and interpret for me, I went with him out to that big government sanitarium.  He'd done well.  He'd gathered them all together, great throng of them, seated there on mats in a large hall in the government hospital.  And I preached, as you would know, the best I could with all the fervor and energy of my life; then gave an appeal.
Among those that came forward, there was a Japanese man who took the card of invitation, read it carefully, and then came over to where I was standing and asked me, "Sensei, Teacher, Sensei, if I sign this card, then what?  Then what?  If I sign this card, a committal of my life and soul to be a Christian and a child of the King, then what?  Then what?"  Then what?  That's life, that's glory, that's forgiveness of sin, that's heaven here and in the world that is to come [John 3:16-18], that's blessedness, that's goodness, that's riches, that's the inheritance God hath prepared for His own [1 Corinthians 2:9].  This is the gift of heaven.  If I give my life to Jesus, if I commit my soul to Him, then what?  God is our advocate, and our strength, and our helper, and our Savior, and He is able to make all things new [2 Corinthians 5:17].
I'm struggling still in my faith about divine healing.  You've heard me say I don't believe in divine healers, but I believe in divine healing.  "Sensei, if I sign this card, then what?"  Then ask God to heal you and make you well.  It's the glory of the new life, God reached down from heaven to bestow upon us in our blessed Lord Jesus.  It is that appeal that our brethren and our sisters are going across the sea to make to the millions of Japan.
You must have had a God blessed services last Sunday.  When I came back yesterday afternoon, I found on my desk a letter addressed to me here in this church.  It's from a boy in the seminary, who evidently is married. "We heard the service of the First Baptist Church on television this morning.  We heard that you folks have a goal of twenty-five thousand dollars for the New Life Crusade in Japan.  We would like to help you in a small way.  We send this check with our prayers.  I am a theological student at the Southwestern Seminary.  The amount we enclose equals a week of my pay; but the Lord gave it to us, and He will give us more.  May your people do good, give to this kingdom project; may the Lord bless you and the people you serve.  Your friend in Christ, and he signs his name and encloses a check made out to our church for thirty dollars, his week's pay as he studies in the seminary.  This is just typical of the response of people far and wide to this evangelistic appeal.
And our church shall have a worthy, God-blessed part.  In every envelope, the one in your package, the one in the pew where you sit, in every envelope there is on the top line the pledge we've made to our stewardship program; and then underneath there is a blank line, always that blank line underneath, that's for our people to designate to any subject or object or loved caused for which they pray and would like to support.  Every one of us, this Sunday or next Sunday or the next Sunday, each one of us take one of these envelopes; on that line that is open, designate, just put "Japan" there.  Mr. Dean Willis will know what to do.  Just put "Japan" there, or "the evangelistic crusade in Japan."  Give something; all of us give something.  Then with a prayer we shall place it in the hands of these ambassadors and emissaries of Christ who preach for us, and may God hallow and sanctify the effort they make.
Now, I have a hour I wish I could speak.  May I say a few words of Japan?  The story of the Christian faith in Nippon is written in tears and in blood and in heartache and in disappointment.  In the 1870's, there was so mighty a movement of Christ in Japan, it looked as if the entire nation would be turned to our Lord.  But it was destroyed by German rationalism, what you call "modernism," what you call "liberalism."  It was destroyed by the ministers of Christ themselves, who emptied the Bible of its meaning, who humanized Christ, made Him just another hero.
Another tremendous opportunity came to Japan when Japan in the early 1900s was introduced to the strength and the might of America.  And those people came over here, and they said, "The strength of America is found in their God, in their Christ, in their church."  It was a new culture, a new civilization to them.  These churches pointing the spires up to God, and these people going to church on Sunday; they'd never heard or seen anything like that, and they went back and said, "The strength of the might of America is found in their God."
And then had our people sent missionaries to Japan, Japan would have been a Christian nation by now.  But as the days passed and no missionaries went, not a handful, there were others from Nippon who came over here and they returned and said, "Not so, not so.  The secret of the might of that great nation of America is found in her armies and in her navies, and here in her might for war!"  And gradually the militaristic party in Japan began to seize reigns of power.  They bought scrap from us, and know-how from us, and built battleships from blueprints they secured from us.  And they began to march their soldiery, copying us and the nations of Europe.  And it ended in the holocaust that destroyed hundreds of thousands of our own men.
Then for the third time there came an incomparable opportunity to win Japan to Christ.  When General MacArthur, when General Douglas MacArthur was the provisional governor of Japan, there never was in the history of creation so golden an opportunity to preach the gospel of the Son of God!  General Douglas MacArthur said to the chief of chaplains – who's one of my friends – he said to the chief of chaplains, "Buy Bibles by the millions and send them over here, and distribute them among the people."  And he did it; and he did it.  That was one of the small little things that General Douglas MacArthur did.  And he opened the door wide as only God could make it wide for the preaching of the gospel in Japan.  And General Douglas MacArthur sent word to the Christian people of America, "Missionaries, missionaries, thousands of missionaries, send them to preach in Japan!"  Oh, we sent half a dozen.  Maybe over a period of ten years, we sent a hundred.  We made a gesture.
I want to illustrate that country to you.  When I was there, Douglas MacArthur was there.  When I was there, you couldn't hire a hall big enough to hold the people just by announcement.  "This preacher from Dallas, Texas, came over here to tell us about the Lord Jesus," that's all, just announced it.  And there wasn't a municipal auditorium big enough to hold the throngs that crowded in to hear this man preach Christ, who lived and came from America.  Time, and time, and time, and time again, I've seen a hundred fifty, two hundred, three hundred people come down an aisle and give their hearts to Jesus Christ, in those years immediately following the signing of the armistice and the cessation of war between us and the rising star of Nippon.
Oh, a flood of things come into my soul!  When I'd go to a smaller town, a smaller city, sometimes far away from any center where they'd ever seen an American or a foreigner, get off the train, walk through the town, and you'd think I was the Pied Piper of Hamelin; those kids as far down as your eye could see would be following me.  Nippon is a nation of children, millions of them.  They are more numerous than flies and insects; they're everywhere.  And when I'd go down, there I was leading all those kids, blocks and blocks of them.  Most of the time they'd be laughing and talking and take turns about coming up looking at me, and then others would come around and look at me.  Oh, that bunch, pointing at me and just saying things, just laugh.
Finally, one of the high school students in one of those cities in Kyushu, way down south, walking along with me, I said, "I want you to tell me what is so everlasting funny about this?  I never saw kids laugh so much in my life and point to me and just ha, ha, just die laughing."  I said, "What's the matter?"
 Well, he said, "I don't want to insult you." 
Well, I said, "You're not insulting me.  What are they laughing at?"
"Well," he said, "you're just funny, you're just funny."  He said, "They never saw anybody as tall as you are."  Well, I'm almost a midget compared to some of these fellows around here. 
"They never saw anybody as big as you are.  Another thing, they never saw anybody with the color hair," now this was 1950, I had color in my hair at that time. 
  "They never saw anybody with the color hair like yours."  Every one of them looked solid black.
And he said, "They never saw anybody dressed like you.  You got shoes on."  They never had seen shoes.  When I'd be preaching, the little old kids would be all around, and while I was preaching I'd see them feel of my shoes.
 "Never had seen any shoes, they'd never seen anybody dress like you.  But," he said, "if you won't get hurt," this high school student said to me, who'd learned English, he said, "If you won't get hurt, the funniest thing about you, and the thing they laugh at the most is your long nose. They never saw a man with a nose like yours."  Well, I never had thought of my nose being long, but ever since then I'm conscious of the fact of my long nose, never had thought of it before.
You know what that high school student said as I walked along with him one day?  See I was down where nobody spoke English, and somebody just to talk was a blessed, blessed thing.  As I walked along with him through one of those villages, this high school student said to me, he said, "Can you quote me poetry in English?"
 I said, "Yes, I can."
 Well, he said, "Quote me poetry." 
Well, instead of trying to take something out of Milton or Shakespeare or Robert Browning, you know what I did?  I quoted to that young fellow gospel hymns.  And as we walked along, I'd quote:
            Amazing grace! how sweet the sound,
That saved a wretch like me!
I once was lost, but now I'm found,
Was blind but now I see.
["Amazing Grace," John Newton]
"Oh," that boy said, "that's so beautiful.  That's so wonderful.  Can you quote me another?" 
I said, "Yes."
Rock of Ages cleft for me,
Let me hid myself in Thee;
Let the water and the blood,
From Thy wounded side which flowed,
Be of sin a double cure,
Save from wrath and make me pure.
["Rock of Ages," Augustus Toplady]
That high school student said, "Oh, that is so beautiful.  That is so beautiful.  Do you know another?"
 I said, "Yes."  He said, "Quote me another."
There is a fountain filled with blood
Drawn from Emmanuel's veins;
And sinners plunged beneath the flood,
Lose all my guilty stains.
["There Is a Fountain filled With Blood," William Cowper]
"Oh," that boy said, "that's so wonderful.  That's so beautiful."  Was it any surprise when I preached and gave appeal that that boy came down the aisle giving his heart to Jesus, taking the Lord as his Savior?  An open heart, wide open to the message of the gospel of the Son of God.
My time is done.  I want to, listen to one thing, and then we'll sing our invitation hymn.  How many of you ever heard me tell the story of the Odori boy?  That's a very common name in Japan, Odori, Odori.  Way down there in one of those villages – village to them has thirty, forty, fifty thousand people – way down in one of those villages, I was left to preach, and my interpreter was the high school teacher of English.  He'd been won to the Lord.  And God blessed the message and the messages of the three day revival there, just as He blessed it everywhere.
And after the thing was over, the three days were over, and I was to catch the train the next morning, early in the morning, going back up toward Tokyo, why, the leaders of the church said, "We know you're tired, but would you stay with us and let us ask you questions, how a church ought to be built?  How it ought to be organized?  How the Sunday school ought to be run?  Oh, we have a thousand things we want to ask you.  Would you stand and let us ask you questions, and you tell us how a church ought to be built?"
"Why yes," I said, "as long as I can talk at even a whisper and stand and hold my head up, I will."  So after the services were over, all the people were dismissed, we went in a room back of the church, and we sat down there on those little Japanese chairs; and all the church leaders gathered around.  And this Odori boy, the Sunday school superintendent, son of a godly mother, he kind of was the leader in the group.  So they asked me a thousand questions, as you would if you were interested in God and interested in the church, who wanted to know how to build a great church for the Lord.  Oh, it lasted I don't know how long, until the wee hours of the morning.
Then toward the end, that Odori boy began to talk to me in a flood.  He never waited for the English teacher to interpret it, just pour out his soul to me in a flood of words.  And the longer he talked, the more, the more intense he became, and finally began to just weep as he poured out his heart to me.  I had no idea what he was saying.
When finally the avalanche of words ceased, the high school teacher said, "This is what he has told you," and briefly, it was this.  "When World War II came to us in Japan, we suffered greatly.  We were Christians.  We were traitors to our emperor, the great god, and to Shinto, our way of worshiping him.  And they cast us out, and they persecuted us, and we suffered."  Then he described the sufferings they went through in World War II in their home, and in their family in Japan.  Then he described how the American came, and instead of being guilty of atrocities, the American boy walked through Japan not raping their girls, not violating their homes, but giving out chewing gum, and candy, and helping with the orphan.
Then he described how God had blessed them in that open door they now possessed in the name of Christ as a Christian people and as a little Baptist church.  Then he started back again into those dark words, and he prophesied – now remember this is long before China fell to the communists – then he prophesied the coming of that awful Red scourge, and he said, "I think it will come to Japan."  And he said, "I think in my lifetime I will experience once again those terrible sufferings we went through in World War II because we loved God."
Then he closed, "But I want you to tell our Christian brethren in America that however the cost in our nation, and however our sufferings in Japan, you tell your brethren in America that we will be true to our Lord unto death."  That was the avalanche and the flood of words and tears he poured out to me.  O God, bless and hallow and sanctify the efforts of our Christian brethren, their testimony, their sacrifice, in Japan.
Now we sing our hymn.  Somebody, this day, to give his heart to the Lord Jesus, somebody this day to put his life with us in the fellowship of the church, as God shall put it in your heart to come, "Preacher, today I give my soul in trust to Jesus, and here I am."  "Pastor, this day we're putting our lives in the fellowship of this glorious congregation.  This is my wife.  These are our children.  We are all coming."  Or a couple you, or one somebody you, if you're in that topmost balcony, there's time and to spare, come.  As God shall press the appeal, make it this morning.  Make it this morning.  Make it now, while we stand and while we sing.