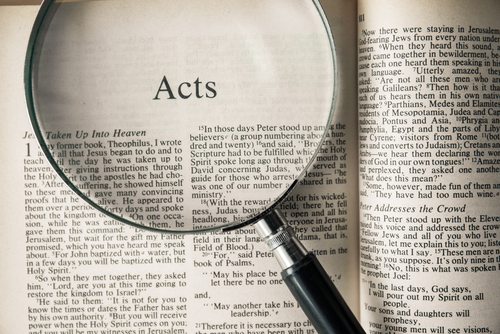 The Japan New Life Crusade
March 24th, 1963 @ 8:15 AM
Acts 16
Then came he to Derbe and Lystra: and, behold, a certain disciple was there, named Timotheus, the son of a certain woman, which was a Jewess, and believed; but his father was a Greek: Which was well reported of by the brethren that were at Lystra and Iconium. Him would Paul have to go forth with him; and took and circumcised him because of the Jews which were in those quarters: for they knew all that his father was a Greek. And as they went through the cities, they delivered them the decrees for to keep, that were ordained of the apostles and elders which were at Jerusalem. And so were the churches established in the faith, and increased in number daily. Now when they had gone throughout Phrygia and the region of Galatia, and were forbidden of the Holy Ghost to preach the word in Asia, After they were come to Mysia, they assayed to go into Bithynia: but the Spirit suffered them not. And they passing by Mysia came down to Troas. And a vision appeared to Paul in the night; There stood a man of Macedonia, and prayed him, saying, Come over into Macedonia, and help us. And after he had seen the vision, immediately we endeavoured to go into Macedonia, assuredly gathering that the Lord had called us for to preach the gospel unto them. Therefore loosing from Troas, we came with a straight course to Samothracia, and the next day to Neapolis; And from thence to Philippi, which is the chief city of that part of Macedonia, and a colony: and we were in that city abiding certain days. And on the sabbath we went out of the city by a river side, where prayer was wont to be made; and we sat down, and spake unto the women which resorted thither. And a certain woman named Lydia, a seller of purple, of the city of Thyatira, which worshiped God, heard us: whose heart the Lord opened, that she attended unto the things which were spoken of Paul. And when she was baptized, and her household, she besought us, saying, If ye have judged me to be faithful to the Lord, come into my house, and abide there. And she constrained us. And it came to pass, as we went to prayer, a certain damsel possessed with a spirit of divination met us, which brought her masters much gain by soothsaying: The same followed Paul and us, and cried, saying, These men are the servants of the most high God, which shew unto us the way of salvation. And this did she many days. But Paul, being grieved, turned and said to the spirit, I command thee in the name of Jesus Christ to come out of her. And he came out the same hour. And when her masters saw that the hope of their gains was gone, they caught Paul and Silas, and drew them into the marketplace unto the rulers, And brought them to the magistrates, saying, These men, being Jews, do exceedingly trouble our city, And teach customs, which are not lawful for us to receive, neither to observe, being Romans. And the multitude rose up together against them: and the magistrates rent off their clothes, and commanded to beat them. And when they had laid many stripes upon them, they cast them into prison, charging the jailor to keep them safely: Who, having received such a charge, thrust them into the inner prison, and made their feet fast in the stocks. And at midnight Paul and Silas prayed, and sang praises unto God: and the prisoners heard them. And suddenly there was a great earthquake, so that the foundations of the prison were shaken: and immediately all the doors were opened, and every one's bands were loosed. And the keeper of the prison awaking out of his sleep, and seeing the prison doors open, he drew out his sword, and would have killed himself, supposing that the prisoners had been fled. But Paul cried with a loud voice, saying, Do thyself no harm: for we are all here. Then he called for a light, and sprang in, and came trembling, and fell down before Paul and Silas, And brought them out, and said, Sirs, what must I do to be saved? And they said, Believe on the Lord Jesus Christ, and thou shalt be saved, and thy house. And they spake unto him the word of the Lord, and to all that were in his house. And he took them the same hour of the night, and washed their stripes; and was baptized, he and all his, straightway. And when he had brought them into his house, he set meat before them, and rejoiced, believing in God with all his house. And when it was day, the magistrates sent the serjeants, saying, Let those men go. And the keeper of the prison told this saying to Paul, The magistrates have sent to let you go: now therefore depart, and go in peace. But Paul said unto them, They have beaten us openly uncondemned, being Romans, and have cast us into prison; and now do they thrust us out privily? nay verily; but let them come themselves and fetch us out. And the serjeants told these words unto the magistrates: and they feared, when they heard that they were Romans. And they came and besought them, and brought them out, and desired them to depart out of the city. And they went out of the prison, and entered into the house of Lydia: and when they had seen the brethren, they comforted them, and departed.
Play Audio
The Japan New Life Crusade
OUR BRETHREN IN JAPAN
Dr. W. A. Criswell
Acts 16
3-24-63    8:15 a.m.
On the radio you are sharing the services of the First Baptist Church in Dallas, and this is the pastor bringing a special message at this early morning service.  In the sixteenth chapter of the Book of Acts, a passage of Scripture we have just now read together, is the story of the planting of the Christian faith on the continent of Europe, from whence it came to us in America.
As Paul assayed to turn eastward, the Holy Spirit guided him, guided him, guided him, until finally he came to the waters of the shores of the eastern part, of the western part of the continent of Asia [Acts 16:6-8].  And while waiting there, seeking God's will, there came to him in the night a vision of a man of Macedonia, and besought him, saying, "Come over into Macedonia, and help us" [Acts 16:9].
So the next day, Paul and his companions, Silas, Luke, Timothy, assured that God had called them across the sea and into Europe, they came to Macedonia, and preached the gospel on the shores of that continent [Acts 16:11-13], from which place it came to us.  This is a part of the pattern of the development of the Christian life and message in this world.  As long as there's any piece of Christianity that is authentic, it will be first and foremost and always missionary.
A non-missionary spirit in the church of Christ is antithetical to the presence of our living Lord.  If Christianity is one thing above anything else, it is first and above all missionary; seeking to win people to the faith, firebrands plucked out of the burning, lost souls saved and brought to the blessed fold of the Lord Jesus.
Now there has been a commitment on the part of our people in Texas, our churches, our leadership, our denomination, there has been a commitment on the part of our people in Texas to conduct a nationwide evangelistic crusade throughout the islands of Japan.  It has flown over into Okinawa, into Formosa, into the Philippines, and now into Hong Kong.  All up and down that great, vast island barrier in the Pacific, before we reach the continent that contains the nation of China, our people and our brethren are seeking to conduct great revival services in those far-flung bastions of the Far East, to us the Far West.
There are twenty-one from our church who are going.  There are some of you seated out there who are going.  I looked up here at this platform; the organist is going, and his wife; Brother Mel Carter is going as a minister of Christ; Brother Lee Roy Till and Hannah, his wife, are going as singers and as musicians.  Altogether there are twenty-one of our members thus far who are going to participate in that great crusade.  Now, the main object of this address this morning is to lay upon our hearts the burden of support and especially that all of us have a part in making possible the far flung advertisement and invitation of this revival appeal.
When these people go, there must also be great sums of money available to buy radio time, and television time, and newspaper advertising, and to pay rental on great halls and auditoriums, and in many, many other ways there must be effective agents to guide and help our people in presenting the message of Christ to the thousands and the millions of the Orient.  Now, we all can have a part.  Some of us a larger part, some of us a smaller part; but all of us, all of us are encouraged and expected to have a part to support this great appeal.
In the envelope that we have from our little box of envelopes, and from the envelopes Brother C. E. Nance, is there an envelope there?  Bring it to me up here.  In these envelopes that you find in the pew rack, and in the envelope that you find in the box, you have always printed in any envelope used by our church, you have a line.  The first line is the offering we make to our great stewardship program, and the second line is always blank; that is for us to fill in any designation to which we are constrained in our hearts to give.  Now, in that envelope, whether you use the one assigned to you in the little box, or whether you pick it up back of the pew, in that envelope, place an offering some time within these immediate weeks for this great Japanese evangelistic crusade, and just designate "Japan" there, or "Japan Crusade," just use the word "Japan," and Mr. Willis will get the idea real soon.  And we will add it up, and we'll make it possible for these brethren to do a great work.  We have been asked to give twenty-five thousand dollars for this appeal; and our church will do it.  Today, next Sunday, the following Sunday, just fill out that line and designate an offering; and we'll send it over there.  And God bless the gift as we make it, all of us make it, everybody make it, all of us.
Now, an address this morning which might give us a little of the background of the faith and fortune and story of Jesus Christ in the islands of Nippon – Christianity in Japan, the story of it could be written in tears and in sorrow, in frustration and defeat and disappointment.  One of the strange providences of God to me has been the rejection and the defeat of the Christian message in that great eastern nation.
The first time that a Christian man ever stood in Japan was in 740 AD, when a Nestorian missionary appeared at the court of the emperor with the message of Christ on his lips.  But he was immediately and exactly repudiated.  There was no reception to his message at all, and the missionary himself was executed.  The next time an attempt was made to bring the message of Christ to Japan was in 1550, more than a thousand years later, or about a thousand years later, when a series of Franciscan and Dominican monks came to Japan between the years 1550 and 1630 to preach the gospel of Christ as they best knew it among those people.  But again the message was destroyed through bitter and unceasing persecution.
In 1853, Commodore Perry of the United States Navy was dispatched with a squadron of warships to Japan by President Millard Fillmore, to sign a contract of trade with those people, whether they wanted to or not; by coercion and by force, we opened the door into Japan.  And trade then between those islands and the West became a matter of history.  But in those days, after Japan was opened, there was that same spirit of persecution and suspicion of all things alien and foreign.
If a Japanese left to go to another country, if they caught him in his attempt to departure, he was executed.  If a Japanese left to another country and attempted to come back, he was executed.  If foreigners came, other than those under those trade commissions, if foreigners came other than being invited, they were executed.
The islands were bound tight and almost impervious to any foreign appeal.  But in 1872, there was a captain of the Union Army in the War Between the States, who was invited to come to the military academy at Kumamoto, and there to teach logistics and military strategy.  His name was Captain L. L. James.  It happened to be that the man was also a devout Christian.  And as he spoke and as he taught the young Japanese students in the military academy at Kumamoto, after he had gained their confidence and their love, he invited all of the students who would like to learn English to come to his home to be taught.  His text was the English Bible.  And as he taught those young students the English language, using as his text the English Bible, the Spirit of God spoke to the hearts of those young men, and they became Christians.
Such a thing of course could not forever be hid.  And when it became known, it precipitated a cataclysmic upheaval.  Some of those young men were put to death.  Others were forced to commit suicide.  Captain James was dismissed and ordered out of the country.  But before he left, he organized the little band of Christian students who remained alive.
He organized them in what is known in missionary history as the Kumamoto Band.  Under a great spreading pine tree near the foot of the hill, at which Kumamoto lies, they wrote a covenant in their own blood that they would seek to bring the gospel of Christ to the people of Japan, even though it cost them their lives.  Captain James, the last thing before he was forced to flee from the islands, took his Kumamoto Band of about thirty up to Kyoto, and placed them there in the care and keeping of a Christian scholar and leader by the name of Neesima, who had founded the Doshisha, the first school of Christ in the islands of Nippon.
This man Neesima was wondrously won to Christ.  Walking through the city of Tokyo, he saw a leaf of a book floating on top of the water.  He waded out in the little pool and fetched it.  He read it.  And as he read it, he said, "This leaf speaks to my heart."  He found it to be a part of the Christian's Bible.  He discovered a Bible.  He secretly read it.
He made a resolve in his heart to go to America to learn more of the Christian religion.  He stowed away on a ship to Shanghai, he stowed away on a ship from Shanghai and landed in Boston.  And it happened to be that the ship on which he came to America was owned by a great Christian businessman.  He learned of that Japanese stowaway.  He took the boy, he educated him.
When the mission from Japan came to America, the ambassadorial mission, they tried to keep Neesima as their interpreter; but the young fellow had given his life to Christ to go back to his people as an emissary of the gospel of the Son of God.  So they gave him help, the American Commissioners of Foreign Missions, a congregational board, they gave him help; and he returned to Japan.
And in the town of Kyoto, in the city of Kyoto, there he organized and began this first Christian school, called the Doshisha.  He had just organized that school, he had just begun it when Captain James from the southernmost island of Kyushu, and from Kumamoto brought to him his little band of thirty Christians, and deposited them in the hands of Neesima.  That was the beginning of the great Doshisha University.
As time went on, God blessed those young flaming evangelists called the Kumamoto Band beyond anything that mind could imagine.  The most brilliant and the most able of that band was a man named Paul Kanamori.  He was so able and he was so brilliant that they elected him to be head of the department of theology in the Doshisha, the great Christian university.
As time went on and as the days and the years passed, Paul Kanamori began to study German rationalism, German higher criticism – what you call "modernism" or "liberalism" – and as he began to study in those German universities, and as he began to read modernism, liberalism, German rationalism, even though he had signed with his own blood that he would be faithful to the truth of Christ unto death, and even though as a mighty preacher of God and as a great theologian and the head of the theology department of that university, even though he was God's representative in Japan, the day came from his study of German rationalism, of higher criticism, of modernism, of liberalism, the day came when he resigned his place as head of the department of theology in the Doshisha.
He repudiated Christ and the Christian faith.  He repudiated the Bible, that blessed Book of God, and renouncing his Christianity, he turned back to paganism and to atheism and became a minister of economics in the government of Japan.  It was an astonishing thing!  It was an amazing thing.  And the great thrust and the great march of Christianity in Japan died.
It looked as if that the whole nation of Japan would be Christian.  Those men, God blessed them; and in their ableness to preach, and in the power of the Holy Spirit upon them, it looked as if they'd turn the entire nation to Christ.  But liberalism, modernism, rationalism, emptying the Bible of its supernatural and its miraculous, humanizing Jesus, rationalizing the miracles, the Christian movement in Japan died.
And Paul Kanamori became a very typical incident in the death of that faith through liberalism and modernism.  The great Doshisha was lost to the Christian faith.  As I walked around the campus of that great university, I could hardly believe that in so short a time after its founding, and being a part of one of the great Christian thrusts in all missionary history, that liberalism, that modernism could capture it so quickly and so easily.  And Paul Kanamori publicly repudiated the Christian faith; shut up the Bible and put it on the shelf in his library as an antique, as a curiosity.  And because of his great ability as a minister of the government in Japan, he went up and down the islands speaking to the people upon economics, and thrift, and government conservation.
His dear wife, a devout and humble Christian, never repudiated the faith.  She stayed true to Christ.  They had nine children; and the wife of Paul Kanamori brought up those children in the love and nurture of the Lord.  Upon a day, when the great and brilliant Japanese minister of economics was at a distant city lecturing to the people on governmental conservation, while he was on that journey, word came to him that suddenly and unexpectedly his Christian wife had died.  He returned home.  And after the services of burial and cremation were passed – disconsolate, bereaved, saddened beyond description, lost – he sat in his study, and while he sat there, there came into the room his youngest and least child, a precious little girl.
She climbed up into the lap of her illustrious and gifted father and began to talk to the great man in the language of a little child about Jesus, and about heaven, and about mother.  And the brilliant minister of economics tried to explain to his least littlest child, "There's not any God.  There is no truth in the Bible.  Jesus never lived.  There is no life beyond this life, and there is no heaven, and we will never see mother again."  But as able as he was, and as brilliant as he was, and as gifted as he was, he was not able to explain to his least, littlest child that "we would never see mother again," for she was in heaven awaiting us.
In frustration and despair, he took the little child and shoved her out of the study and closed the door.  And as he stood there among all those books, he walked over for the first time in years, he walked over to a place in the library where in the years passed, he had placed that black Book – the Holy Bible – and he took it down from the shelf.  For the first time in years, he began to pour through its pages.  He resigned his place as a minister in the Japanese government.  And up and down the islands of Japan he began to preach the faith he had denied!
One of the great transformations, one of the great Christian miracles of all missionary history, Paul Kanamori; up and down the cities and the villages of Japan, preaching the gospel of the Son of God.  He lived to be of an ancient age.  And when I was in Kumamoto, I asked Dr. Miller, who was a retired and veteran Lutheran missionary, I said, "Is Paul Kumamoto still alive?"  And he replied, "I cannot say.  In his ancient age, he retired to a cave to pray for revival for Japan.  And I think, in these recent days in that cave, praying for revival, I think Paul Kanamori has died."
I have not been able to get away from that word of that missionary for thirteen years.  It has stayed in my soul:  Paul Kanamori, seeing the great message of Christ destroyed by liberalism, and modernism, and rationalism, and himself, the leader of that repudiation and that denial, Paul Kanamori – coming back to the Christ of the Book, to the faith of the Son of God, to the hope of the Bible, to the blessedness of a Christian assurance – up and down the islands, trying to undo the great dereliction that had destroyed his faith and the university, praying for revival, asking God for revival.
Is this an answer to his prayer?  This great thrust, this great evangelistic crusade, this effort on the part of our brethren in the state of Texas, is this an answer to the prayer of Paul Kanamori, who retired in his age to ask God for revival?  May the Lord grant it in His will?  May God bless it in His grace?  And may the Lord put it in our hearts to pray, to help, to hold up their hands, to give them, our brethren, the greatest opportunity of which we are capable, to present to the whole ninety-five millions of those people, the blessed hope we have in the gospel of the Son of God.  Our prayers shall attend them.  Our love does follow them.  And with great expectation we shall listen to the reports as they send word back to us of the blessings of God upon them.
Now, I have another address which will be delivered at the eleven o'clock service.  This is just one little facet, and I hope you will listen on the radio if you are not able to be here; and most of you of course will not.  At the eleven o'clock hour, I hope you will listen on the radio.  The more God can lay upon us the burden of prayer and intercession for our brethren in Japan, the more effective they will be in the power of the Holy Ghost of Christ.  God bless us as whether there or here we join hands in this vast and illimitable evangelistic appeal.
Now we sing our song this morning.  Somebody you, give his heart to Jesus, come and stand by me.  Somebody you, put your life in the fellowship of the church.  As God shall open the door, shall make the appeal, come, on the first note of the first stanza, while all of us stand and sing.